Thanks for visiting my site. It looks like you've landed on one of my older posts. Please check out my current work on technology and entrepreneurship starting on the main page
GSMcNeal.com
.
McNeal To Lead Industry Working Group For Small Drones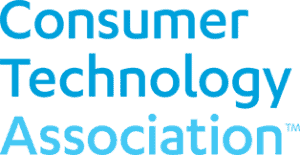 Dr. Gregory S. McNeal has been named as the chair of the Consumer Technology Association's working group for small drones. The group will develop standards, recommended practices, and technical reports related to small unmanned aerial systems. Dr. McNeal has experience working to create industry standards, he served as a member of the FAA's MicroUAS Aviation Rulemaking Committee and Registration Task Force and is a member of ASTM Committee F.38.
"I'm pleased to work collaboratively with industry and government stakeholders to help create consensus standards that can create a sustainable future for the industry" said McNeal.
Small drones have grown in popularity as a unique tool for aerial inspections, entertainment, journalism, search and rescue, and many other beneficial uses. Soon, millions of drones will be operating billions of flights and will deliver tremendous value to people in their everyday lives. AirMap is committed to ensuring that future comes about, and is proud to work collaboratively with other industry stakeholders to help develop standards and best practices for the operation and management of small unmanned aerial systems.
The new working group's first project will be to focus on establishing a standard for serial numbers to be used by small drones, which will help streamline drone registrations with the FAA. The working group is part of CTA's Portable, Handheld and In-Vehicle Electronics Committee.
To learn more about AirMap's recommendations for a future system for registration, download the white paper on "Robust and Scalable UAS Registration."
Gregory S. McNeal
Along with being a successful entrepreneur, I am a tenured Professor of Law and Public Policy at Pepperdine University. I teach courses related to technology, law, and policy, and serve as a faculty member with the Palmer Center for Entrepreneurship.
Disclosure
Material Connection: Some of the links in posts on this site are "affiliate links." This means if you click on the link and purchase the item, my company will receive an affiliate commission. This disclosure is required by the Federal Trade Commission's 16 CFR, Part 255: "Guides Concerning the Use of Endorsements and Testimonials in Advertising."