Using Drones To Keep Our Cities Smart And Safe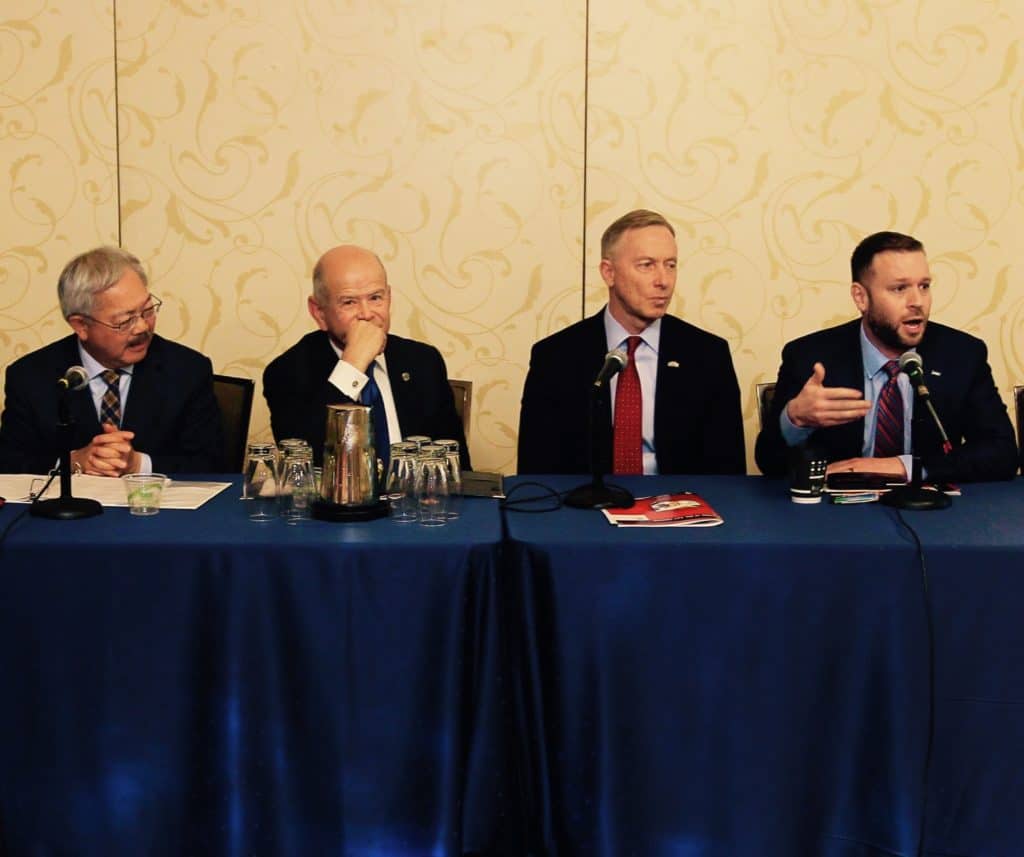 On Thursday, January 19, I appeared on a panel with FAA Administrator Michael Huerta and others.  The panel description is below:
Keeping our cities safe and leveraging smart technologies go hand in hand. One such technology is the use of drones. Drones have the potential to change the way local government delivers city services, particularly as their technology advances. Could drones transform firefighting, environmental monitoring, and disaster management? How might we ensure cities have local authority to determine how this technology can best be used to serve residents and improve service delivery? Privacy is critical; how do we address data concerns? What opportunities arise as the job market transforms due to these innovations? In addition, we will also hear about an exciting national partnership born in San Francisco that is expanding across the country to help transform innovation in cities.
Participants:
Chair: Edwin Lee, Mayor of San Francisco
Michael Huerta, Administrator of the FAA
John Giles, Mayor of Mesa
Greg McNeal, Co-Founder of AirMap and Professor at Pepperdine University
Kamran Saddique, CEO & President of City Innovate Foundation
Gregory S. McNeal
Along with being a successful entrepreneur, I am a tenured Professor of Law and Public Policy at Pepperdine University. I teach courses related to technology, law, and policy, and serve as a faculty member with the Palmer Center for Entrepreneurship.