7 Best Customer Success Software Tools
Hiring a customer success manager has become as essential as any other manager in a successful business. Sometimes, enterprises employ entire customer success teams to focus on empowering their customers.
And as technology advanced, many teams and independent business owners realized the need for a customer success platform that relieves pressure off their backs and enables them to do more.
In every business I've worked in or advised, customer success has played a key role in minimizing customer churn — software can ensure your customer success team can best serve your customers and can accurately report key metrics to the leadership team.
My research team has compiled the information below regarding some of the best customer success software on the market so you can make an informed decision that'll benefit your company and customers.
Why Your Business Needs Customer Success Software
Customer success is an essential part of ensuring customer satisfaction. By empowering and enabling your customers to find success, you build customer relationships and create an intuitive connection between their goals and your service, which can boost your customer retention rate.
And customer success software can be an invaluable tool to help you achieve this goal. For example, it can reduce customer churn, automate routine tasks, reduce stress on your customer success team, and more.
Moreover, customer success tools can help you collect feedback, study customer data, and other actionable insights, which can help you make more informed business decisions.
Customer Success and Customer Support
Many people confuse customer success with customer support because of their similar wording. But customer support is different because it focuses on helping your customers when they face a problem reactively. On the other hand, customer success focuses on proactive measures.
It would be best to align both departments so that your customers only resort to support requests when they can't find help through your customer success methods.
For instance, you might have an FAQ section on your website that customers can refer to before making a purchase instead of submitting numerous support tickets.
Key Features in Customer Success Software
Finding the right customer success software for your business can be challenging. So we've narrowed it down to three key features you should look for before buying.
Customer Health Scores and Reporting: Your customer success tool should create customer health scorecards based on multiple metrics, allowing for reporting to a leadership team and internal tracking.
Integrations: You should be able to integrate with other platforms and services like CRM, CMS, Authentication, and anything else your business uses.
Scalability: Small businesses often shy away from more extensive software. But if you expect your business to grow, you should be ready to scale.
What Are the Best Customer Success Tools?
The best customer success software depends on your needs, business size, and budget. You can even find free customer success tools that will get you pretty far.
There are plenty of customer success tools available, here are a few of the top platforms:
Gainsight: a popular customer success tool, great for mid-sized businesses
Strikedeck: robust customer segments, perfect if you have a diverse base
ChurnZero: designed to reduce churn and boost the customer lifetime value
Custify: also targets B2B SaaS clients and capitalizes on upselling opportunities
HubSpot Service Hub: great for aligning customer success with customer support
Totango: one of the best free customer success tools, no "freemium" model
ClientSuccess: the customer success management tool that focuses primarily on convenience
Overview
Gainsight is a prevalent customer success software and a fan-favorite of many medium businesses. It offers a 360-degree view of customer data in different views depending on the customer's behavior and stats.
Moreover, Gainsight allows you to monitor customer health scores through unique scorecards, which you can customize with your company's relevant data points.
Top Features
Customer health scoring: each customer gets a unique health score to help you improve customer satisfaction
Customer segmentation: create customer segments based on key metrics like user engagement and product usage
Product engagement: shows who's getting the most out of product adoption and where you can improve customer engagement
Churn risk: highlights which customers might not renew their subscriptions or buy your product again
Scalability: your platform will grow as you gain more customers
Integrations: extensive support for integrations with other sources and platforms
Custom metrics: set custom triggers on specific customer interactions
Pricing
Gainsight uses a custom pricing model, to get a quote, you'll have to contact the Gainsight team with some basic info like your name, location, and company.
The Bottom Line
It's not hard to see why Gainsight has gained so much popularity. Its numerous features and intuitive user interface make it a well-rounded customer success software.
Overview
We're moving on from medium business software to Strikedeck, a customer success platform more suited to small-to-mid thriving businesses.
Strikedeck doesn't lag in features like communication, integrations, and the real-time customer profile overview. However, its most prominent feature is the robust segmentation system.
Top Features
Customer segmentation: a robust system that allows you to segment customers based on many factors, such as location, utilization, profitability, and more
Integrations: allows smooth integration with several CRMs, databases, support trackers, product usage trackers, billing platforms, and more.
360-degree customer overview: the Strikedeck 360-degree customer success dashboard all the records of all your customers in one place
Custom triggers: set custom triggers to notify you and your team about essential alerts and events
Automation: automate mundane and routine tasks like emails, surveys, playbooks, and messages
Analytics: create and share detailed reports of your customers
Pricing
Strikedeck hasn't publicly mentioned its pricing details.
The Bottom Line
Strikedeck stands out with plenty of features and capabilities. But if your business has a diverse customer base, you'll find the segmentation tool a lifesaver.
Overview
As the name suggests, ChurnZero is a platform designed to reduce churn as much as possible. In addition, it's a real-time customer success software that targets SaaS companies that put their customers at the center of their operations.
With ChurnZero's customer-centric features and integrations, your customer success team can increase customer retention and monitor the whole customer lifecycle.
Top Features
Command center: the homepage of the ChurnZero app with an overview of important segments and a scheduler
Customer health scores: calculates customer engagement and satisfaction and highlights potential churn
Chatbots: these can be implemented on Slack and Microsoft Teams to see some customer information without having to switch software applications
In-app walk-throughs: customizable guides you can introduce to your customers through your application
Customer journeys: see the entire customer lifecycle and set milestones and achievements
Pricing
ChurnZero doesn't disclose its prices publicly. You'll have to contact the ChurnZero team for a demo request to get an idea.
The Bottom Line
ChurnZero is a SaaS platform for SaaS businesses with numerous features that can increase customer lifetime value.
Overview
If your customers are other businesses, then Custify should be a strong contender in your list as it targets B2B SaaS companies.
Custify can help your customers sign up through its customer onboarding system, which aims to maximize customer satisfaction.
It also helps you explore your most profitable customers and other upsell opportunities to grow your business.
Top Features
Automation: set up Custify's bots to automatically send emails, assign users to your customer success team, notify you about customer behavior, and more
Alerts: stay in the loop with Custify's real-time alerts and notifications about customer milestones and problems
External platforms: Custify's bots can notify you through the app, email, Slack, or even SMS
Customer health: define KPIs and monitor as your customers progress through them to improve retention rates
Visual reports: track all the data points about your customers on Custify's dashboard
Pricing
Custify doesn't publish its pricing details. But you can contact them with your details for a custom quote.
The Bottom Line
If your target demographic is other SaaS businesses, then you could try Custify, which is designed for B2B SaaS companies.
Overview
HubSpot Service Hub may be labeled as customer service software, but that doesn't mean it can't double as customer success software. In fact, many customer success managers find their calling with HubSpot's Service Hub.
HubSpot is very customer-centric and helps with onboarding customers, retention, and support. You can also collect customer feedback using the intuitive feedback tool.
Top Features
Communication tools: email templates, team email, shared inboxes, calls, live chat, and integrations with Facebook Messenger, Slack, and VoIP providers
Ticket system: allows your customers to create support tickets that are automatically or manually assigned to team members
Scheduling: schedule emails and meetings through links
International currencies: supports seamless transactions and converting between 30 currencies, including USD, EUR, GBP, and AUD
Surveys: send quick NPS, CSAT, and CES surveys to your customers
Call transcription: transcribe your English phone calls made over the HubSpot app automatically
Pricing
The basic customer success management software is available for free. Paid bundles include the Starter, Professional, and Enterprise packages at these starting prices (billed annually):
Starter: $45 per month, two users
Professional: $450 per month, five users
Enterprise: $1,200 per month, 10 users
The Bottom Line
If you're looking for free customer success software to try out, check out HubSpot Service Hub. You can later upgrade to one of its paid bundles to access more features.
Overview
Totango is a robust customer success platform that focuses on the customer journey. There are customer journey templates that work well with a diverse user base.
Even Totango's free demo feels like a fully-fledged app in its own right, as it only excludes a few of the many features that Totango provides.
Top Features
Customer health scores: calculates health by considering several metrics and turning them into one value
Customize your metrics: businesses have different needs, so you can customize your health metrics to suit your company
Ticketing: optimize customer experience and satisfaction through actionable tickets
Product usage tracker: see how your customers use your product in real-time based on their accounts, actions, and modules
Scheduler: plan out your day using Totango's planner and timeline viewer
Customer journeys: templates available for every stage in a customer journey to increase engagement and prevent churn
Pricing
Totango offers four packages at these starting prices (billed annually):
Community: Free
Starter: $249 per month, two users
Growth: $1,099 per month, 10 users
Enterprise: contact for a custom quote, supports multiple customer success teams
The Bottom Line
Totango's community package is one of the best customer success platforms available for free. And it comes with great features, unlike many "freemium" applications.
Overview
ClientSuccess is one of the best customer success tools focusing on convenience as it allows you to set everything up and start operating quickly.
Features like pre-built integrations make it easy for customer success teams to set up their workflow without worrying about technicalities. And other features also save time, as I'll break them down here.
Top Features
Pre-built integrations: easy integrations with the most popular CRM and customer communications platforms
Custom API: ClientSuccess offers an extensive API that allows you to source your customer data from other platforms
All-in-one interface: the intuitive user interface contains everything your team needs in a natural place
SuccessCycle: a trademark feature that allows you to manage your customers through their whole journey
SuccessScore: another trademark feature that gives you a thorough analysis of customer health with vital metrics like product adoption and user feedback
Pricing
No public pricing information is available. Contact ClientSuccess for a free demo.
The Bottom Line
ClientSuccess is the best customer success software for convenience. It's easy to set everything up, and the pre-built integrations save plenty of time.
Wrap Up
With today's technology, you can make more out of your customer success efforts using helpful tools like automation, segmentation, surveys, and health scores.
There are many customer success apps. Before choosing, you should consider your company size, needs, and budget.
My team found Gainsight to be the most balanced customer success platform. However, you can also try apps that offer a free version, like Totango and ClientSuccess.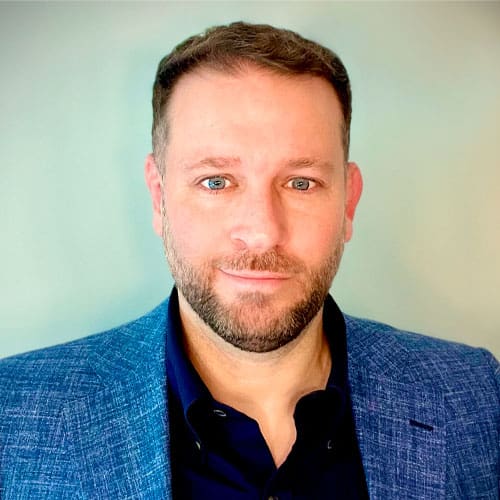 Gregory S. McNeal
Along with being a successful entrepreneur, I am a tenured Professor of Law and Public Policy at Pepperdine University. I teach courses related to technology, law, and policy, and serve as a faculty member with the Palmer Center for Entrepreneurship.
Disclosure
Material Connection: Some of the links in posts on this site are "affiliate links." This means if you click on the link and purchase the item, my company will receive an affiliate commission. This disclosure is required by the Federal Trade Commission's 16 CFR, Part 255: "Guides Concerning the Use of Endorsements and Testimonials in Advertising."