7 Best YouTube Video Editing Services
As YouTube grows in popularity, the barrier to entry gets higher. And the competition is fierce. My team has put together some of the best outsourced YouTube video editing services to save you time and help you unlock your full potential.
One of the most challenging aspects of running a YouTube channel is video editing. It takes time, skill, and creativity to edit one YouTube video – not a task for part-time or hobbyist YouTube video creators.
Fortunately, a professional video editing service can take this hassle off your hands. So read on for more on the best YouTube video editing services.
What Is a YouTube Editing Service?
A YouTube video editing service is a company, team, or individual that edits videos for YouTube as a full-time job. It's an outsourcing service, not video editing software, as some people confuse it.
Benefits of a YouTube Video Editing Service
The most significant benefit of a YouTube editing service is time. Video editing is complicated with a reasonably steep learning curve. So if you don't know how to do it, it'll take a long time to learn and find your method.
But even if you're past that phase, it still takes hours to edit videos. For example, a 10-minute clip could take you 4-8 hours to edit or more, depending on your content.
And if you're not a professional editor, the final cut might not impress your audience as much.
On the other hand, professional video editors can edit video clips faster and create high-quality videos that run smoothly, grab your audience's attention, and don't contain rookie mistakes.
How a YouTube Editing Service Can Get You More Views and Subscribers
Most successful YouTube channels regularly upload to retain their subscribers. Even viewers often expect their favorite channels to post at least 1-2 videos weekly.
You might not have all the time that video editing requires if you're working a full-time job and have other obligations. So you'll probably end up uploading one video every 2-3 weeks.
And since the YouTube algorithm favors channels that upload consistently and retain their viewers, this can lead to fewer subscribers, viewership, and, consequently, exposure.
In contrast, if you can upload consistently, your viewers will know when to expect your videos. And the final cut should be high-quality HD videos that retain your audience's attention.
Key Video Editing Features in a YouTube Editing Service
Video editing is a diverse field. You can give several professional editors the same raw footage, and they'll produce vastly different but great videos. Before choosing a service, ensure it provides these video editing features:
Music and Sound Effects: Background music is integral to most YouTube videos. And audio effects can also add an extra layer of excitement.
Audio Editing and Noise Reduction: Your clips will likely have some unwanted noise like car beeps and strong winds, but a video editing team should be able to remove this.
Color Correction: Lighting is crucial for a high-quality video. And although most of it depends on your set-up, editing video should do some additional work.
Cutting and Continuity: Cutting distractions and mistakes from your footage is essential for ensuring smoothness and passing clear messages.
What Are the Best YouTube Editing Services?
Picking a video editing service can be overwhelming when there are so many. My team has narrowed them down to these seven video editing companies and their main selling points:
Vidpros: fast turnaround times, as fast as overnight delivery
Vidchops: YouTube consultation add-on, great for maximum growth
beCreatives: smooth communication with your editors and short clips
Flatworld Solutions: massive library of services, best for corporations
Video Husky: unlimited video editing, great for mass publishing
Increditors: cinematic results from expert editors
FixThePhoto: budget pick, excellent value for money results
Overview
Vidpros was founded in May 2020 by Michael Holmes, an experienced manager in other YouTube-related companies like Video Husky and Uscreen. Today, Vidpros employs 35 full-time editors.
The hard-working team at Vidpros is based in the Philippines, allowing them to turn in videos by the time you're up in the morning. For example, if you're in the USA and submit your footage at night, you'll wake up to find your video ready.
Key Features
Turnaround time: Vidpros offers TAT rates of 1-2 days
Dedicated video editor: each video editor in Vidpros is assigned four clients, so they can dedicate their time to you and give you personalized service over time
Storage and bandwidth: send up to 40 GB of raw footage in any video format (20 GB per video file) and 100 GB of overall storage for raw footage and finished video files
Simple animations: the team offers simple animations like lower thirds
Video editing tools: the Vidpros team uses Adobe Premiere Pro CC, After Effects, and Frame.io
Pricing
Vidpros offers two monthly subscription plans, the Vidpro and Agency or White Label packages:
The Vidpro: $700 per month
Agency/White Label: $2,000 per month + $1,000 set-up fee
The Bottom Line
Vidpros is excellent for an efficient and personalized experience as you get two hours per workday with your YouTube video editor and impressive turnaround times.
Overview
Vidchops is a dedicated video editing company founded by Augie Johnston, a former YouTuber who quit due to burnout and launched the company to solve this problem among other YouTube creators.
Vidchops also offers a consultation service called "YT Helper" as an add-on to their video editing services to help you take your channel to the next level.
Key Features
Turnaround time: two days for editing videos, one day for revision requests
On-demand editors: your videos will be edited by professional and experienced editors
Personalization: after subscribing, you can schedule a 1:1 meeting with your editor to talk about your style
Short video formats: Vidchops' team can also edit your short-form videos for YouTube Shorts and other social media
Consultation: the YT Helper consultation service is available as an add-on to the video editing subscriptions
Pricing
Vidchops offers three subscription packages, Weekly Chops, Unlimited Chops, and Double Chops:
Weekly Chops: $325 per month, four videos
Unlimited Chops: $595 per month, 8-12 videos
Double Chops: $995 per month, 16-20 videos
The Bottom Line
Vidchops isn't just about editing YouTube videos but also ensuring your channel achieves maximum growth through consultation and expert help.
Overview
beCreatives is an editing company for short- and long-form videos so that you can reach your content goals on "normal" YouTube, Shorts, and other social media channels.
The beCreatives team is full of online marketing experts from Lithuania with all the video editing skills your channel needs. And once you subscribe, you can schedule a meeting to discuss your strategy and goals.
Key Features
Turnaround time: 1-2 days for the Scale package, same-day for the Pro package
Dedicated editor: the beCreatives team understands your goals to achieve the results you want
Smooth communication: reach your video editors via platform or email, and there's an add-on for real-time Slack communication
Review tool: beCreatives' unique review tool allows you to leave timestamped feedback
Subtitles: your editors can also add subtitles to your videos
Pricing
beCreatives offers two subscription services, Scale and Pro. Both offer unlimited orders and revision requests but with different features.
Scale: $899 per month, 1-2 days TAT
Pro: $1,999 per month, same-day TAT
Additionally, you get a 10% for quarterly subscriptions and 15% for annual ones.
The Bottom Line
beCreatives allows you to publish massive amounts of content, including short-form videos for mobile devices. And their platform makes it easy to collaborate with your assigned team.
Overview
Flatworld Solutions is a huge company that offers all kinds of business services, including video editing for YouTube.
But it also offers much more than video editing, which can be a good fit if your channel needs it. For example, you'll find it at Flatworld Solutions if you need animations, audio mixing, motion tracking, or voice overs.
Key Features
Sound editing: Flatworld Solutions can eliminate background noise, synchronize audio and video, and add background music
Transition effects: simple transition visual effects that can enhance your videos
Subtitles: optional subtitles and text overlays on each video
Video stabilization: if your footage includes shaky footage, Flatworld Solutions can stabilize it
Green screen videos: they can also edit green screen recording into seamless videos
Unlimited revisions: submit as many revision requests as you need
Pricing
Flatworld Solutions doesn't disclose prices, but you can get a quote through the website.
The Bottom Line
Flatworld Solutions offers a massive range of services, so it's great if your channel requires more advanced features next to video editing.
Overview
Video Husky is an unlimited video editing company founded in 2018 by Justin Tan, a digital marketing expert based in Hong Kong who realized the pressures of video editing videos on your own.
Video Husky has an arsenal of resources to help you grow your YouTube brand. As of today, their teams have edited more than 16,000 videos for 812 clients.
Key Features
Account manager and editor: two experts that can give you a more personalized experience
Stock content: premium content from Storyblocks and Motion Array
Revision tool: provide timestamped feedback on your videos through the revision tool
YouTube uploading: the team offers to upload your videos to your own YouTube channel for free
Cloud storage: 200 GB of cloud storage for all clients (20 GB for raw footage in all file formats)
Slack channel: access to a Slack channel for easy real-time communication
Pricing
Video Husky offers two subscription plans, Pom and Eskimo:
Pom: $549 per month, limited revisions
Eskimo: $799 per month, unlimited revisions
You also get a 10% discount if you choose quarterly billing.
The Bottom Line
Video Husky is an unlimited video editing company, so they're great for publishing lots of videos in a short period.
Overview
Increditors is a general-purpose video editing company with experts in many fields, including videos.
Increditors has edited 600+ videos totaling more than 150 million views in three years. And their biggest YouTube clients have channels with millions of subscribers.
Key Features
Color grading and correction: the team ensures all the footage looks realistic and cinematic
Smooth transitions: add transitions as simple or complex as you need
Stock content: editors use fully licensed music and video content from their vast library
Reviewing: up to three rounds of editing per video
Audio synchronization: syncing audio with video and adjusting desynced raw footage
Pricing
Increditors doesn't disclose its prices publicly. But you can contact the company for a quote.
The Bottom Line
Increditors has achieved incredible success with multi-million-subscriber channels, thanks to their expert and multifaceted team that produces cinematic video.
Overview
If you think video editing companies are too pricey, FixThePhoto is here to challenge your view.
FixThePhoto provides excellent quality for the price, so it's a great fit for YouTube beginners on a budget. And their customer support and turnaround times are impressively low, too.
Key Features
Diverse staff: FixThePhoto employs so many editors that cover most niches, including drone footage, corporate video clips, and vlogs
Color and light correction: editors will ensure your videos have realistic and clear colors
Stabilization: no more ruined footage due to shaky hands or strong winds moving your camera too much
Transitions: your video clip will contain professional-looking cuts and smooth transitions
Background music: FixThePhoto has a vast library of royalty-free music to add to the final video
Pricing
FixThePhoto offers a basic video editing package at $80 for 30 minutes of source footage. But it also offers three add-ons:
Extra 30 minutes: $30
Up to 50 photos per video: $50
Animated text and titles: $50
You also get bulk discounts of 15% for orders between $1,500 and $2,999 and 30% for orders over $3,000.
The Bottom Line
If you're on a budget, FixThePhoto is an excellent video editing service, as their teams can edit YouTube videos to a professional standard for an affordable rate.
Final Thoughts
You might initially disregard YouTube editing services as pricey and unnecessary. But when you consider how much you can save time and effort and how much more content you can publish with them, you might need to think twice.
Services like Vidpros and Vidchops do wonders for growth on YouTube. And if you're on a budget, you can always use FixThePhoto.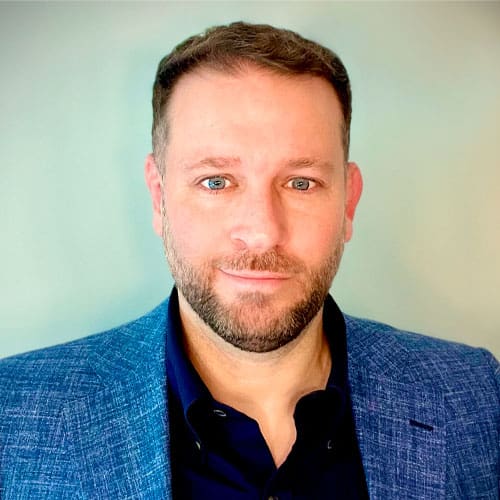 Gregory S. McNeal
Along with being a successful entrepreneur, I am a tenured Professor of Law and Public Policy at Pepperdine University. I teach courses related to technology, law, and policy, and serve as a faculty member with the Palmer Center for Entrepreneurship.
Disclosure
Material Connection: Some of the links in posts on this site are "affiliate links." This means if you click on the link and purchase the item, my company will receive an affiliate commission. This disclosure is required by the Federal Trade Commission's 16 CFR, Part 255: "Guides Concerning the Use of Endorsements and Testimonials in Advertising."